Provides the Circulation Function for Microsoft 365's Multiple Users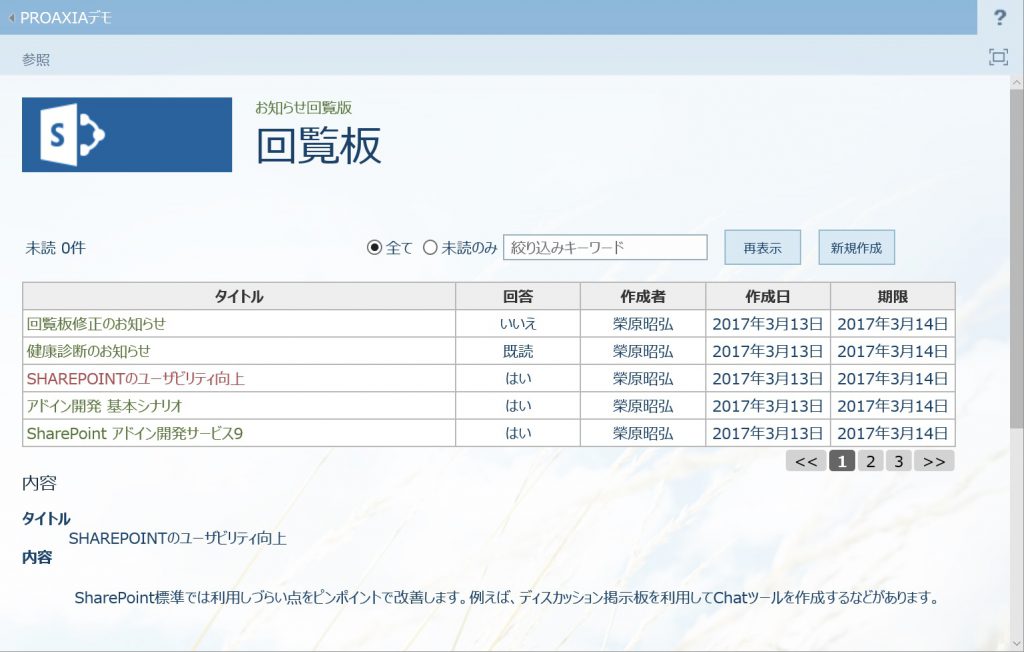 Other services offer similar functionality, but in many cases, additional service contracts are required.
This application is provided in the form of a SharePoint hosted add-in and runs on SharePoint Online, so no additional services are required.
Read management function for each user.
Select whether to publish when posting (draft function).
Public range can be specified by user or group.
Notify users by email when publishing.
Answer (There are 3 options can be specified) / Comment function.
Display unread count.
Web parts provided.
Smartphone / tablet compatible.
It is also compatible with smartphones, so you can view the circulation while swiping.
Beside display ability in the screen, it also provides operability for smartphones.
※ Now we can only support Japanese edition.