Manage time stamps, working hours, and simple work reports by Microsoft 365
User registration is not required because it can be used with an Microsoft 365 account.
It will be ready to use by intallation of your own Microsoft 365.
Check unfilled items at a glance.
The input data is confirmed by the close processing function (user is unable to change it).
Notify by e-mail when the user performs the closing process.
Company-specific holidays such as year-end and New Year can be registered.
Vacation type can be set.
Input data can be aggregated in Excel.
Smartphone / tablet compatible.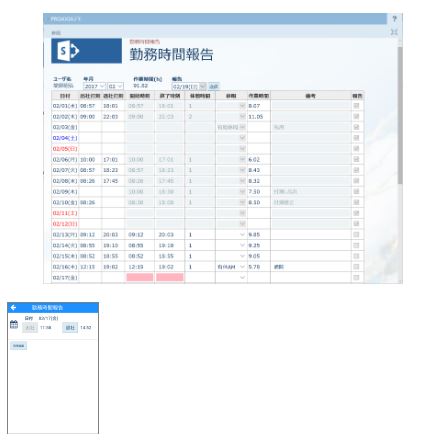 ※ Now we can only support Japanese edition.