Are you using Microsoft Teams?
Microsoft Teams,being a hub in Microsoft 365, is a tool which emphasize and enhance the "power of a team".
It's not just a tool for chatting and video conferencing, but also offers a wide variety of data sharing interfaces. In addition to Microsoft 365 services such as SharePoint Online and OneNote, it is able to link to external cloud services.
This service provides a management environment with corporate operational rules while deploying and utilizing Microsoft Teams within a company.
For example
The following requirements that are not provided in the Microsoft Teams standard management screen can be realized.
I want to allow guest access only to certain authorized teams.
I want to be able to check regularly for guests in a particular team.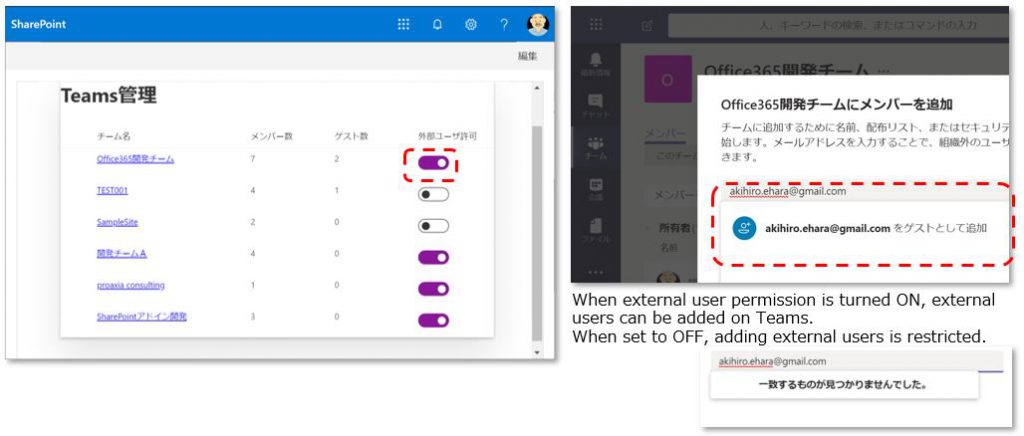 Adding a Bot system
By adding a bot system to Microsoft Teams, you can use the bot system through a chat interface.
By combining the Bot system and Microsoft Graph, it is possible to integrate a variety of data on Microsoft 365, including Exchange Online email / schedule data and SharePoint Online list / file data.
Adding a Automatic voice to text conversion and Automatic translation
In addition, by linking the "Voice Recognition Transcription Log Distribution System" and the "Multilingual Translation Server System", the translation results are displayed on the chat in real time based on the voice data of the web conference. It is possible to support communication between languages.