Reduce maintenance service costs and increase revenue
Minimize non-productive time, control costs, and build customer trust and loyalty with quick solutions.
In addition, revenue sources could be expanded by enhancing the skills of maintenance service engineers.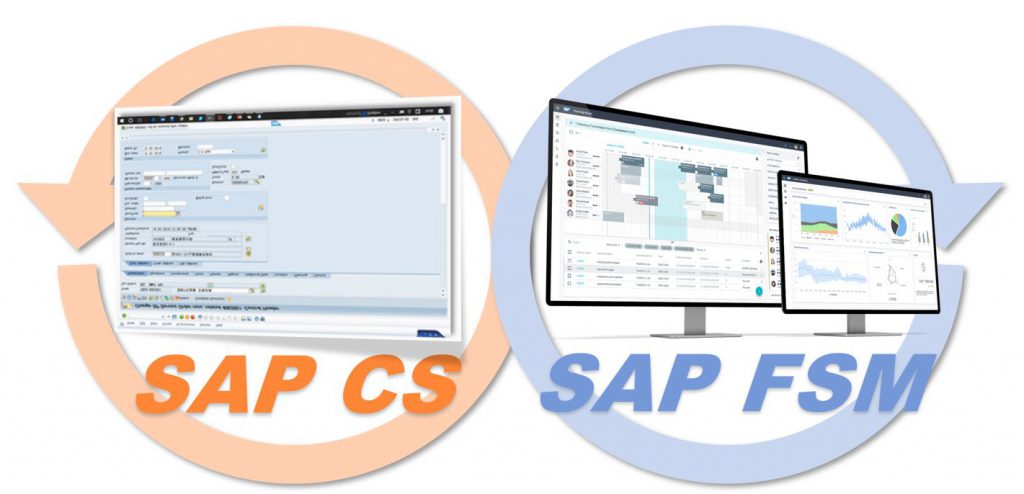 SAP FSM (Field Service Manager) is a mobile-enabled cloud service that supports maintenance service engineers working at the facility maintenance site.
The following functions ensure work quality and at the same time increase work efficiency.
Engineer schedule planning
Notification to engineers
Work checklist creation / allocation
Functions such as work report creation
SAP FSM provides SAP FSM Connector as an ERP connection option, and Excel Upload / Download functions when ERP is not connected.
Linking SAP CS and SAP FSM to streamline the entire process of maintenance service management operations from service reception ~ planning operations ~ maintenance operations ~ approval ~ billing.
Improve customer satisfaction by streamlining processes and reducing time for problem solving.
Support and record work of technicians using mobile devices to improve support quality.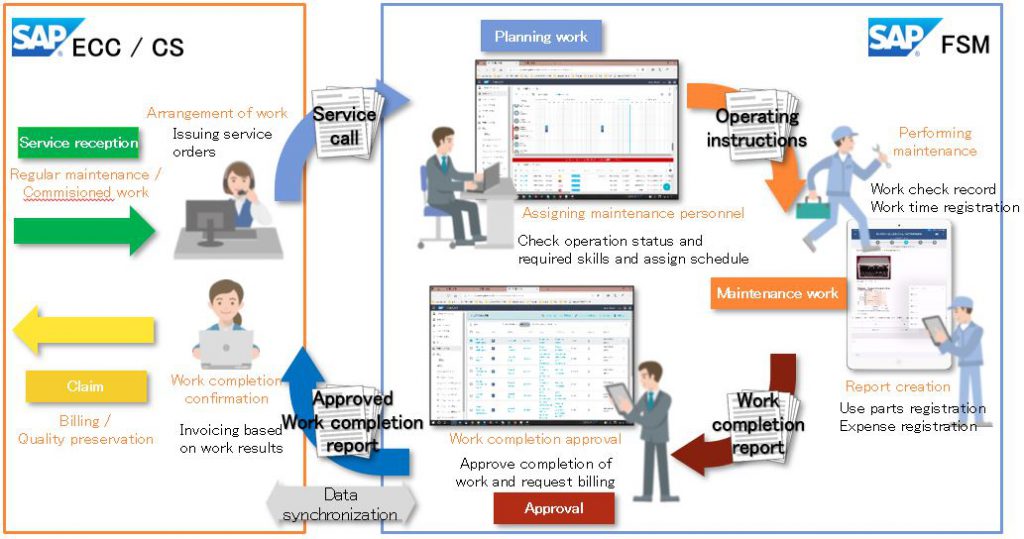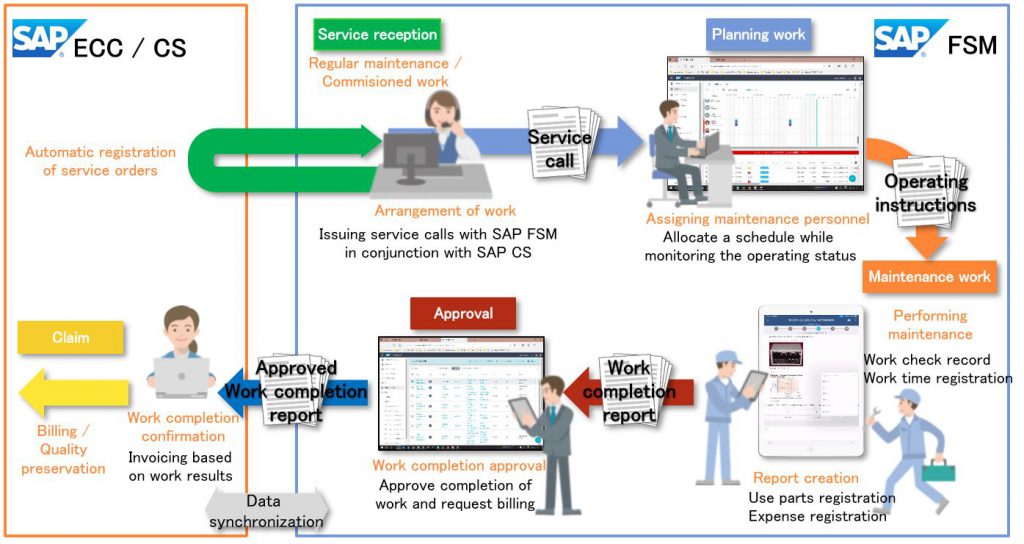 Benefits of SAP FSM cloud solution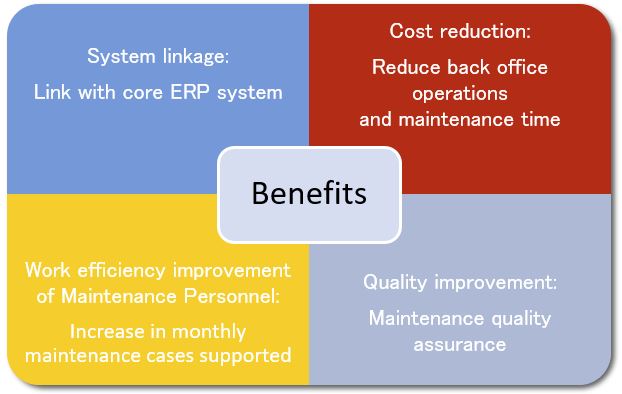 Lower initial costs by utilizing cloud service.
Batch management of inspection manuals and check sheets, distribution of the latest version to mobile devices.
Easily manage work time, manage repair parts and deliver work efficiently with easy-to-use mobile devices.
Schedule maintenance and work assignment of maintenance service engineer with notification through mobile devices.
Supports iOS and Android mobile devices (provided with dedicated apps).
Manager
By linking SAP FSM and SAP CS, more detailed material inventory management is possible and the assets held can be visualized.
(Example: It is possible to grasp the materials / parts loaded on the engineer's work vehicle unit)
By grasping the detailed operation status of engineers, effective staffing becomes possible.
Minimize non-productive time, control costs, and build customer trust and loyalty with quick solutions.
Maintenance service manager
By utilizing the analysis and reporting functions of SAP FSM, it is possible to monitor the service call operation status and resolution status, and realize efficient maintenance service operations.
By monitoring the defective classification, number and trend of occurrence, as well as the situation during maintenance, maintenance efficiency could be improved and also be utilized for proposal of equipment replacement.
Maintenance service operator
Use simple drag and drop tools to quickly assign tasks to the appropriate person.
Find the nearest technician with excellent skills in each task, reduce travel time which could be used more productively.
Optimize scheduling, planning, and work allocation in real time using AI-based tools.
It is possible to identify the engineer who meet the prerequisite skills set for a particular project.
Maintenance service engineer
Access the information required for a operation from a mobile device, either online or offline.
View customer history, parts inventory, process checklists, and more from a mobile device.
Integrate with back office system to realize smooth information flow.
Reduce work errors by checking work procedures using checklists.
Service menu
SAP FSM Product introduction workshop
Training for implementation consultants
Training for construction engineers
Business requirements / operation confirmation (Fit & Gap) workshop
Implementation work support