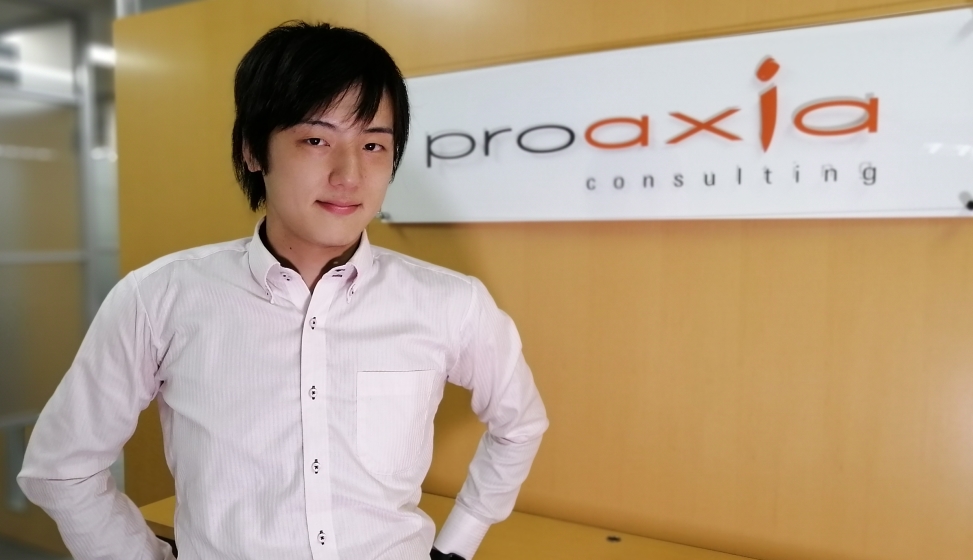 It seems like you have been interested in programming since you were a student?
I came across programming when I was in high school, and soon became enthusiastic about it. I studied C as well as BASIC, and found it to be fun when realizing what I wanted to do and what I was thinking.
I have participated in an event called "Computer Koshien", which is equivalent to what we known as competitive programming. I also exposed to various languages ​​such as C, C ++, Java, LISP, and Perl through information processing engineering faculty back at university. I also made and published games.
After graduating from university, I had traveled abroad, taken a ferry to China and cycled across the trip. After returning to Japan, I started my carrier in IT company that I had been interested in since I was a student. I was involved in a development project using C ++ and C #.
Why did you choose the company?
I joined proaxia Consulting in July 2018, and this year would be my third year in the company.
At that time, I was getting more confident, and wanted to participate in some interesting projects which could improve my technical skill. During the recruitment interview, I asked about future project plan, and was presented with some interesting projects such as development in Python and iOS application development in Swift. Hence, I decided to be on board.
I met a proaxia Consulting employee on a project and soon became friend. I was informed that there are outstanding people in the company, and that's the trigger for me to join.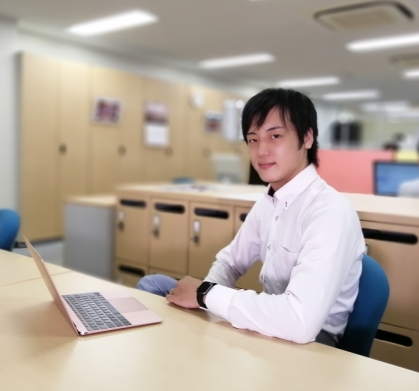 What kind of work and role do you currently play?
I am being the leader of iOS application development at customer's site. This application communicates with IoT sensors via BLE (Bluetooth Low Energy), collects sensing data, and stores it in the cloud.
There were various issues such as restriction in transmission volume and performance during data collection. It is a lot of fun and rewarding to encounter things previously unknown and take up new challenges.
In the project, it was the most fulfilling and interesting thing that the mechanism I rebuilt from scratch was able to achieve a very good communication performance.
How do you feel about the working environment at customer's site?
We have multiple employees from proaxia Consulting joining the same project currently. It is a very comfortable working environment because we have many years of experience and have earned the trust of the customer.
We are on a flexible working time and easy to take leave, so it reduces the hassle for accommodating our private schedule. We have achieved a very good work-life balance.
We noticed that you are committed in community activities and information sharing within the company. Please share your thoughts on this.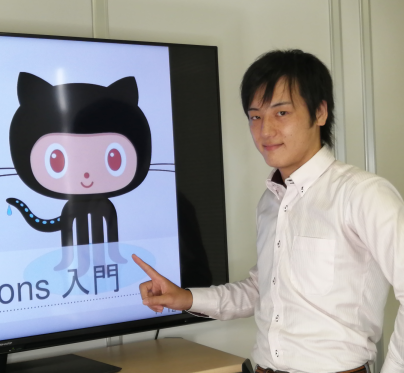 I have participated in external training before joining proaxia Consulting, and also held some study group such as "Nomipro".
My motivation is to bring more excitement to the company. Output is very important in my opinion, so I was thinking to promote such a space within company.
Since members of the company are participating in various projects, there are few opportunities to get together, so I hope to deepen friendships with members of other departments through community activities.
What are your targets and future plan?
Last year, I targeted on technical issues solving and forming an agile development team working towards achievements. This year, we have more new members on the team, so I am looking forward to work on knowledge transfer to successor.
The technical challenges have settled down in the project. In the future, we will work on UI/UX improvement to make the application more attractive.
The IT industry is changing rapidly, so I would like to focus on the technologies that I find interesting at that time. I'm still interested in Swift UI. Since development efficiency is expected to improve compared to the conventional method, we would like to use it in the projects we are participating in.
We will continue to take on new challenges and do what we wanted to do, rather than just competing in our areas of expertise.
How would you describe our company?
The corporate culture supports what employees desire to do and want to challenge. It is a very flexible company that comfortable to work at.